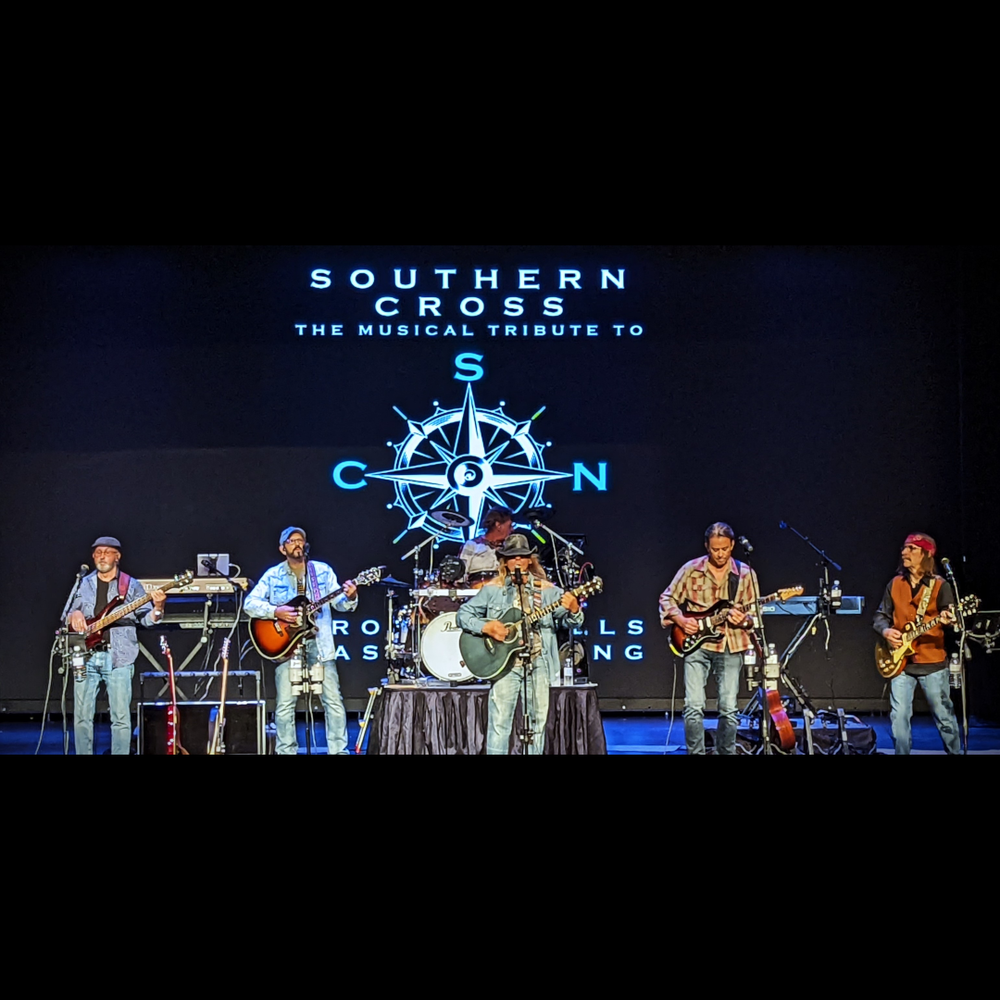 The #1 CSNY Tribute in The United States
This 6-piece band of professional musicians have been touring the country playing CSNY tunes for a decade. Audiences are consistently blown away by the topflight musicianship and incredibly tight harmonies created by the members of Southern Cross. Songs like Love the One You're With, Woodstock, and the eponymous Southern Cross are delivered with tight musical accuracy and vocal performances that harken back to the days in Laurel Canyon when the genesis of CSNY was formed. The group also plays selected hits from their solo careers, including Neil Young's Heart of Gold and Cinnamon Girl as well as the classics Treetop Flyer and Dark Star from the catalogue of Stephen Stills. 

Wear your tie dye shirt and peace sign necklace, jump on the Marrakesh Express and come celebrate the music and careers of the first "Super Group" coming out of California, Crosby, Stills, Nash & Young as presented by Southern Cross.