Meet the Band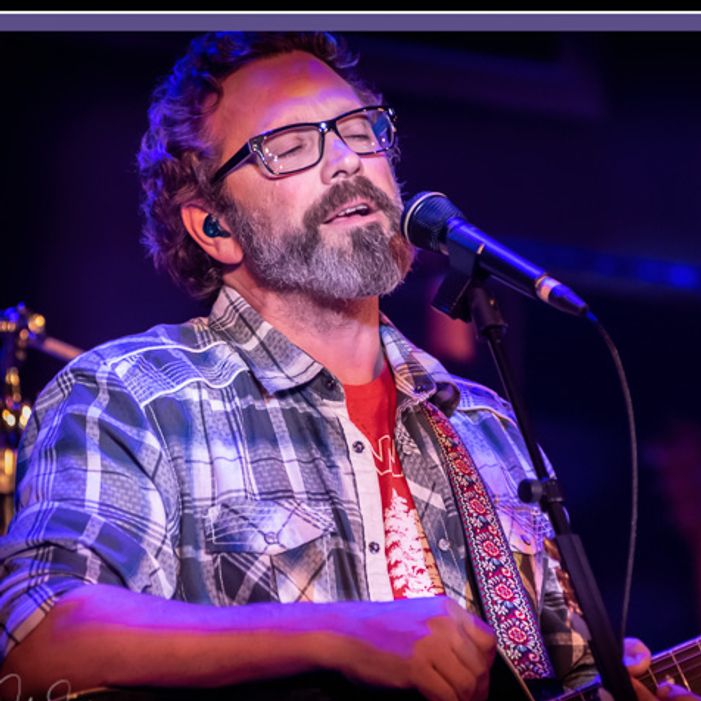 Todd Pitts
Vocals, Drums, Guitars and Keyboards
A Floridian and band founder, Todd grew up, along with his siblings, singing harmonies, learning from and singing with their Mother.  Her naturally amazing and classically trained voice has been passed to him along with an exceptional vocal range.  Todd was a huge Rush fan in his teens and decided to teach himself to play Bass and sing the parts of Geddy Lee.  He is a self taught multi instrumentalist, including Drums, Guitar, Keyboard and Bass.    He spent the past 20 years, since completing his service in the U.S. Army,  touring and performing all over the United States. His phenomenal vocals and musical versatility are a hallmark of an Alter Eagles show.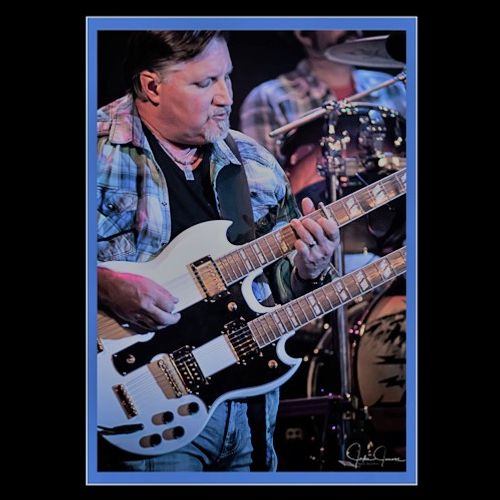 Todd McNamee
Vocals and Guitars
Todd has been playing guitar for nearly 30 years. He is a life-long Eagles fan, especially with Joe Walsh in the lineup. Playing the parts of Joe Walsh is a dream-job for Todd. There is a very unique style there that ranges from tasty signature licks to classic Joe Walsh slide solos.

From the late 80's to the mid 1990's Todd played extensively in the New Jersey/Pennsylvania bar circuit in such bands as One Night Stand and Legal Tender. Todd enjoys making and customizing guitars and uses several of them in both recording and live performances. Primary influences in addition to Walsh and the Eagles include Lynyrd Skynyrd, Stevie Ray Vaughn and Eric Clapton.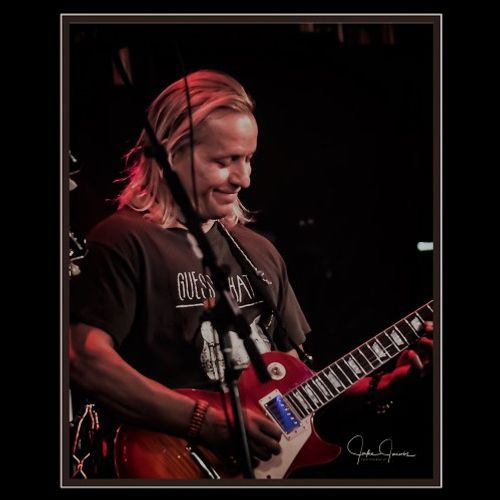 Ken Custalow
Vocals, Guitars, Drums and Keyboards
Ken learned to play the drums at age 9.  His older brothers had a band and he would jam with them while they were practicing in the garage. Throughout his life his repertoire expanded to include guitar, keyboards, sax, harmonica, mandolin and the Kazoo :-)  His adult life has been full of playing music professionally across the country. He played in original projects with former members of Night Ranger and Boston and has opened for Cheap Trick, Chris Isaac, Robin Trower and Molly Hatchet.  He began Martial Arts training in 98', Earning 4th degree black belt in TaeKwonDo and HapKiDo.  He decided to start an after school martial arts program for kids that is still running after almost two decades.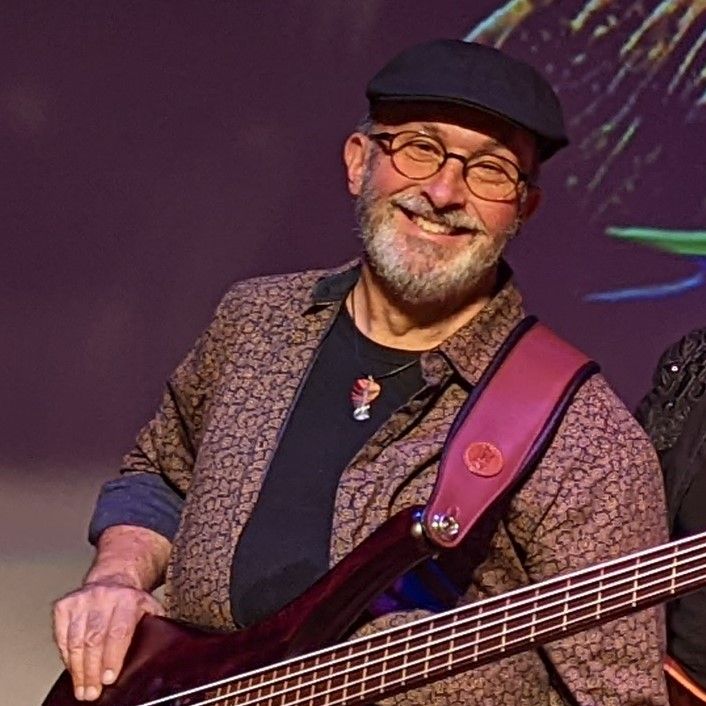 Dave Broesch
Bass and Vocals
Raised in Menomonee Falls Wisconsin, Dave began playing guitar at age 8. By age 10 he was playing Bass in his first band called the Ding-A- Lings. In middle and high school Dave played Brass as well as Bass in his award winning high school jazz band. After some time at the University of WI-Oshkosh and the Wisconsin Conservatory of Music in Milwaukee, Dave joined "Up with People" touring the US and Europe; first as a touring student in the band, and then as a band leader. That led to additional performances at the World's Fair in Knoxville, TN and at SeaWorld in Orlando, FL.
While performing in numerous local bands in Orlando, Dave forged a long career in Entertainment as an Entertainment Manager & Show Producer for Central Florida Theme Parks. His bassist influences are quite diverse including Rocco Prestia from Tower Of Power, Stuart Zender from Jamiroquai, Jimmy Johnson and Leland Sklar with James Taylor, Mark King from Level 42 and Timothy B. Schmit to name a few. As the newest member of the Alter Eagles, Dave is thrilled and honored to be able to pay tribute in this manner to one of the most successful and influential bands in US history.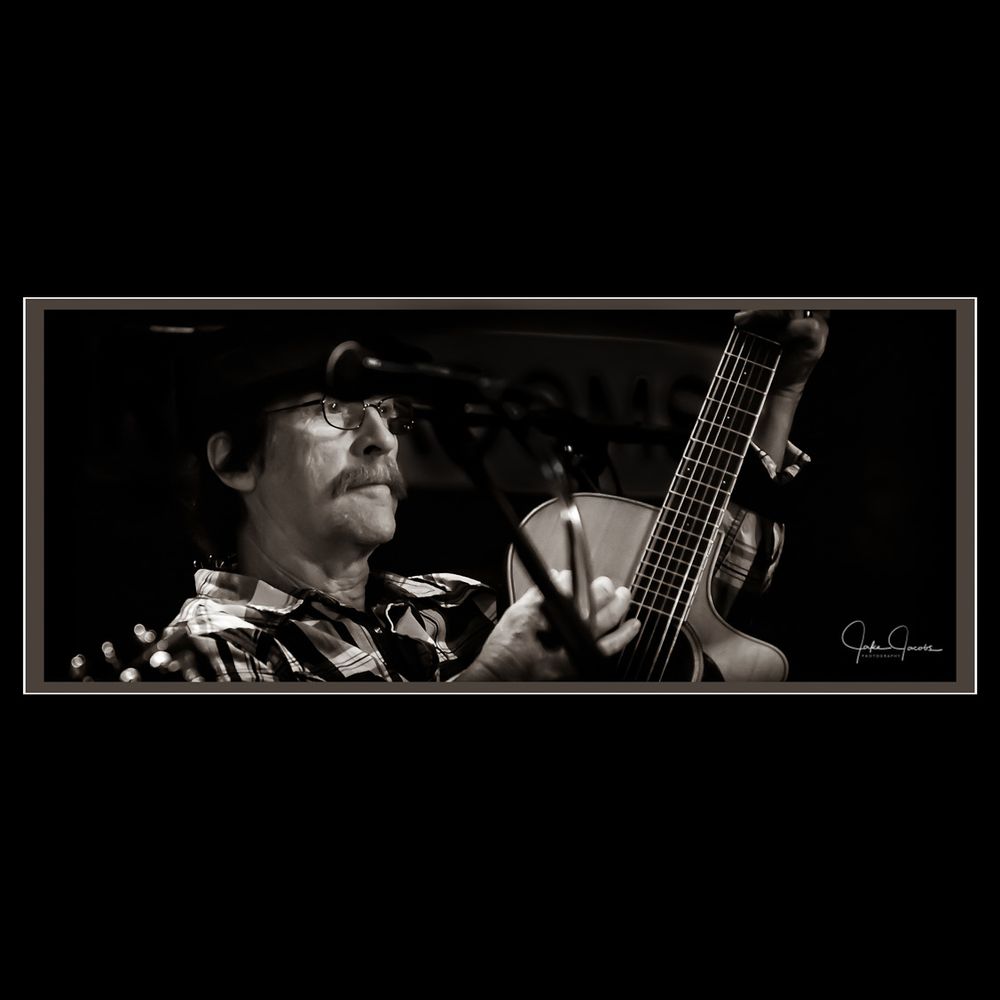 Michael Beatty
vocals and guitars
Michael's guitar lessons began at 6 years old in Ohio.  At age 12 ( using newspaper route earnings ), he bought his first Gibson Kalamazoo electric guitar and Fender Deluxe Reverb Amp ( which he still owns), he later traded that Kalamzoo in for a natural maple Gibson L6S. He learned vocal harmonizing in the 3rd grade and at age 13 he found an interest in the Blues and took finger picking style lessons. He discovered the "Electric Blues" from bands such as John Mayall's Blues Breakers featuring Eric Clapton,  that inspired him at age 14 to acquire his gold top Les Paul original which he also still owns to this day. He spent many days and nights jamming at parties and bars around southeast Ohio in various local bands.  He eventually left the bar & party scene to concentrate on providing for and building a family with his wife Mary Lou.  Michael is living the slogan he got from his mom Betty Lou, "the secret of staying young is to find an age you really like and stick with it! Michael says, "Playing all these fantastic Eagles songs from when they burst on the scene in the 70's takes me right back to that age. My wish is to share 'that age' with many wonderful audiences throughout the country as a member of the Alter Eagles".